Bridal & Formal Wear Alterations
We're Sew Good!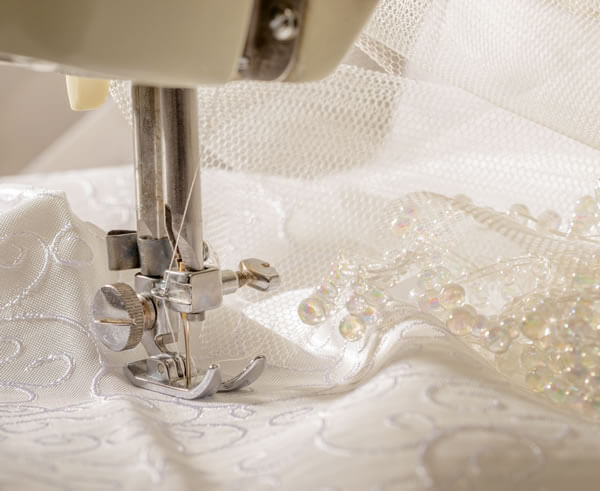 Bridal & Formal Wear Alterations
With over 20 years of experience in bridal & formal wear alterations, we offer solutions for everyone attending the wedding.
We request that brides make an appointment for a fitting session in order to assure we can take the time needed for discussing your particular needs. At the time you make the appointment, we will give you a few tips on what to expect and what we would like you to bring along for a flattering and perfect fit.
The Sewing Room will monogram a complimentary personalized tag(in blue, of course) to be sewn into each bridal gown. We also make a variety of custom bridal accessories for your special day!
Our services don't stop with the bride… we can help with the entire wedding party: ladies, gentlemen and children as well!
Bridal gown and bridal party dress alterations
Bridal gown monogramming
Update or alter a vintage or family gown
Custom bridal accessories